Welcome to the FAQ Section
With QROST its very easy to set up and connect your business (restaurants or store). We have created this special Faq (Frequently Asked Questions) section for you so it will be very easy to connect you with QROST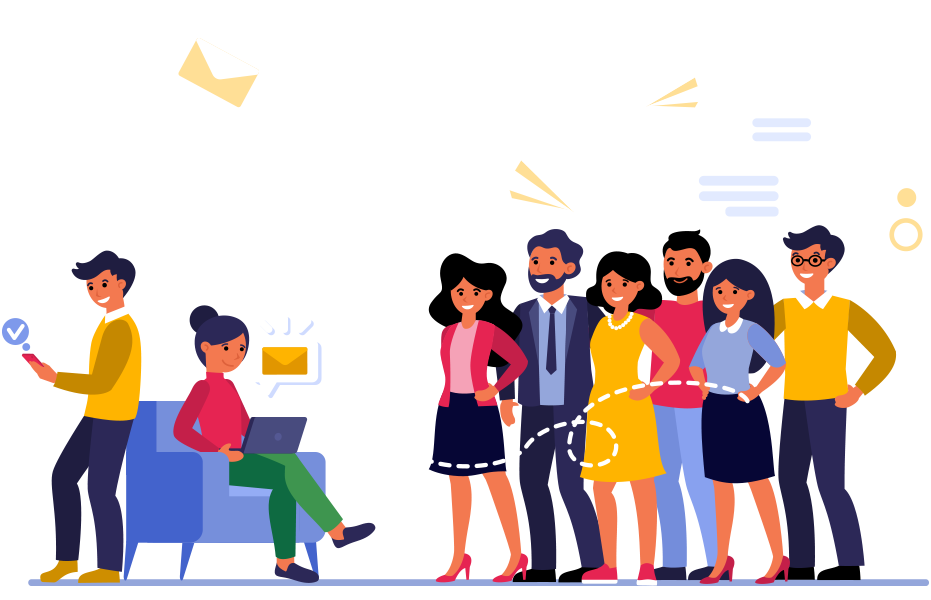 Check Out QROST Functionalities
QROST has everything you may need and more! Scroll down to view the topic and select all the information you need to connect your business.
Get Started With Our Knowledge Base

Just Select Your Topic And Connect Your Business With Qrost!
Category: My Profile
You can change setting in your profile
How to change your profile image and name.
How to change your password
Category: My Products
How to edit your products
Category: Website Template
How to edit the template of your website.
Category: Store Details
How to edit or your store
Category: Managing Orders
How to manage your orders
Category: Frequently Asked
Some answers to frequently asked questions
Category: Subscriber
How to manage your subscribers
Category: Analytics
How to manage your analytics
Category: Integrations
How to set your integrations
Category: Manage Customer
How to manage your customers
LET US TRY TO ANSWER SOME
FREQUENTLY ASKED QUESTIONS
Can you test QROST for Free?
Yes of course you can test QROST for Free for 30 days.
Just send us a message and we will contact you as soon as possible.
Are there limits how many products a store or restaurant can add?
Within QROST you can add as many Categories, Products, Variantions, Addons, Customers, Subscribers as you need.
Can i connect QROST to multiple stores?
Yes of course, its possible to connect multiple stores, for example restaurants in your QROST.  Just contact us for more details.
Which integrations does QROST offer?
Currently QROST supports these Payment Intergrations for your store:
Paypal (Paypal and Creditcard)

Razorpay

Stripe

Flutterwave Payment

Manual Payment

Ideal, Bancontact, Sofortbanking are in planning.
Currently QROST supports these Autoresponder Intergrations for your store:
Aweber, Mailchimp, Active Campaign, Sendlane, SendReach, GetResponse, iContact, ConstantContact, Mailvio, SendinBlue, Sendiio, LetsMail, Mailerlite.
Currently QROST supports these Webdinar Intergrations for your store:
Currently QROST supports these additional Intergrations for your store:
Do you have any other questions?
Feel free to use the contactform on this page or send a message to:
MORE QUESTIONS AND ANSWERS
So how does this QROST work?
Within 24 hours after we have processed your requested trial or payment you will receive access to the Digital QROST terminal and have all features.
With your login details you will be able to set up and customize your:
QR Code menu
Mobile Website
Qrost Terminal
Of course you do not have to use all Qrost features. Just use the features that are suitable for your business.
We provide an additional knowlegde base and support if you have any questions or issues.
A restaurant can customize its QR code menu, mobile website and so much more, suitable for the restaurants business.
The QR code menu can be used in and outside of a restaurant, for example on tables, wall, windows/doors, flyers or advertisements, website, social media or anywhere where a Qr code can be placed.
The customers of the restaurant then scan the QR code and can order directly. Customers add their products, selecting for the restaurant's menu, for xample from main- and subcategories, variations, add-ons, toppings or extra's and so much more.
Customers then choose the payment processor or option that the restaurant has selected to receice the customers payment.
The restaurant then receive the order and can process and prepare the order for the customer.
Then the order can be delivered or picked up, as requested by the customer.
QROST offers many more features.
Please explore this website for more details how QROST could boost your restaurant or sales.
Where can you use and embed the QR Code Menu?
Lets give you some examples where you can use your QR menu or code.
Print it and use on a table or anywhere in and outside of your restaurant or building
Use it on your flyer or advertisement folder
Embed it on your website, in a page, a widget, pop up or direct link
Use on on your social media
and more places where you can print or use with your imagination
How does the order process works for customers and restaurants?
When customers scan the QR code or menu with their mobile phone or by clicking the direct link, it will guide the customer directly to the mobile menu.
The customers who is excited to order from the restaurants can continue to complete the order, by selecting:
Main and Subcategories
Products
Variations
Addons or Toppings and more
Before choosing a payment option, the customer can register or sign in with their name, email and optional fill in their address and mobile phonenumber.  Restaurants can add their optional delivery costs, delivery notes, faq,s and taxes to their menu so the customer(s) have all details and information regarding the order.
Then the customer(s) send the order(s) to the restaurant and the restaurant receives all orders in their QROST Digital Terminal.
The restaurant can see all details of the orders and mark the order(s) as:
Live order
Delivered Order
Cancelled Order
The restaurants prepares the order and both restaurant and customers can see and download/print their order.
This option is a great addition, because the restaurant(s) does not have to rent an additional printer or terminal to print invoices for customers.
All invoices are downloadable and accessable from the restaurants and customers accounts.
After the meal or order is processed, it can be delivered by restaurant or picked up by customers.
Which languages does QROST support?
Currently the main interface is only available in English language.
However our knowledgebase is multilingual and the QR code menu, mobile website and many more features can be set and translated into any language, serving the customers of the restaurant in the native language for better customer service.
Also  restaurants have an additional option to create multiple stores( QR code menu's and mibile websites if the restaurant preferes to set up their menu's in multiple languages!
Do we offer pre-build layouts or templates?
Yes!
You can use or request a specific template or pre-build layour for your QR menu or mobile site and customize it with your colors, images, products, prices and much more.
Do we offer additional services or customization?
Yes!
If you desire a specific customized website or other services for your restaurant or business, feel free to contant us.
We offer many solutions to boost your business or sales.
You may also contact this digital agency directly: https://digitalproductions.studio/
Existing QROST clients receive a 25% discount on additional digital services!